20 May

Getting out
INSPIRATION
GETTING OUT FOR WALKS
Inspiration comes in many forms. We are first and foremost inspired by our clients, unearthing their truth, what they do and why they do it. And no, we don't just scour Instagram, Pinterest and Design Blogs. You might be surprised at how much we go offline for inspiration. The right kind of inspiration will always help us come up with layered, creative and unique ideas for projects. In this section we thought we would share what we find when we venture outside, away from our screens, and inspires us.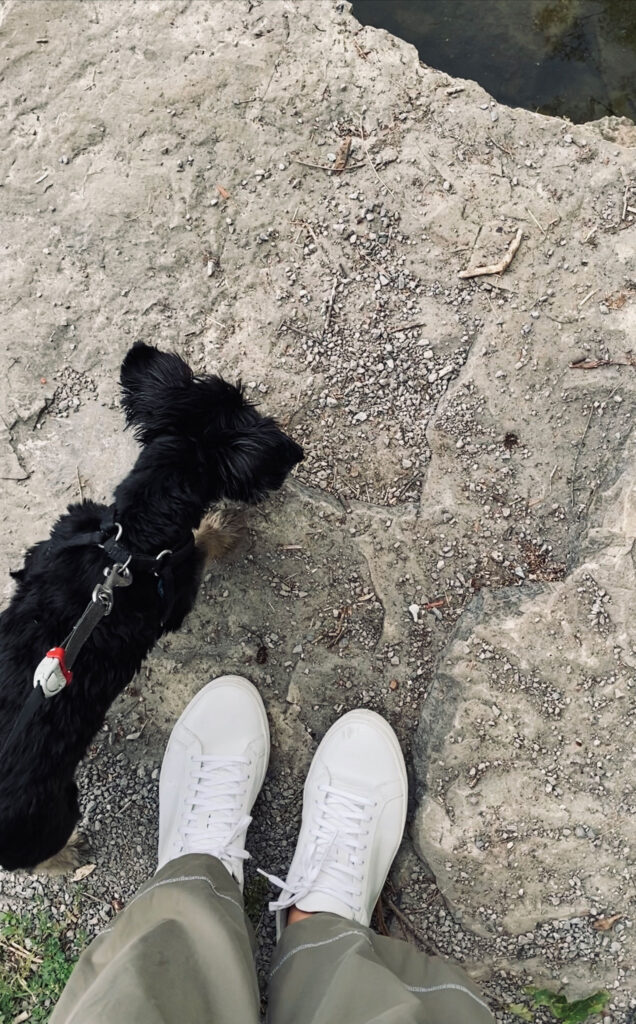 My Sidekick and Studio Manager, always with me…
Previously, I posted about how travel is a source of inspiration and shared my trip to Italy. But you don't have to go far or buy a flight and book an Airbnb… Sometimes I like to get out of my head and simply go for a walk. I find inspiration everywhere from city storefronts, architecture to murals and nature.
WHEN I FEEL MORE CALM, MY MIND IS PREPPED TO FOCUS…
When I run out of ideas, feel stuck, or hit a wall, the best thing for me is to get out of my work atmosphere and take a break. While I walk, I might continue thinking about the project but there are times I try to leave it all at the studio and just soak up my environment. I'll explore until I feel rested and happy. When I feel more calm, my mind is prepped to focus and I know I'll be more productive.
ALL TRULY GREAT THOUGHTS ARE CONCEIVED WHILE WALKING.
Incorporating mindful walks throughout the creative process isn't just conjectured either—a Standford University study revealed that walking can boost one's creative output by up to 60%.
Various walks in and near home in Hamilton
So it's not always about drumming up ideas although I have been known to form complete concepts in my head while out in the wild. On my walks I'll find inspiration in things like colours or the shade of a blossom; textures such as the patina in a hundred-year-old fountain; movement, light, shadows and shapes – from the rocks along the shoreline to the formation of lily pads in the pond… It's often in the simple things that seem to get my head bouncing, spark ideas and brings me back to a creative zone.
Whether seeking to clear my head or sourcing inspiration, getting out for walks is so beneficial, it's just become part of the creative process. I hope this has inspired you to get out and move your body, or just get outdoors and enjoy more fresh air!
AFTER A DAY'S WALK, EVERYTHING HAS TWICE ITS USUAL VALUE.