05 Jan

2023 Design Trends
2023 Graphic Design Trends (Our Top 10)
In design fields across the board, 2023 trends have arrived for new experiments and possibilities in creativity. There is actually a long list of graphic design trends for designers to take note of in the coming years. But I've decided to highlight my top ten curated from either most interesting, favourite, or noteworthy. These trends are set to showcase creativity at its most uninhibited in years. One thing to note, design styles almost always borrow from each other. You will likely spot common threads of several trends or designs that will use elements from a few trends rather than singularly.
I don't advocate for branding with trends just for the sake of being trendy. I like to say we craft brand identities that transcend trends. It really depends what a brand is wanting to push out into the world. There are trends that are useful and serve a purpose as the world, media, and marketing shifts, changes or evolves. Then there are others that seem to lean more towards a fad, and well, for most brands should be ignored. With that said, let's take a look at our top ten list of graphic design trends for 2023.
We will see a shift toward bolder type and simple but strong graphical shapes with brighter colours used in more clean and minimal layouts. It adds a burst of excitement and energy to help deliver a clear message and brings a design to life.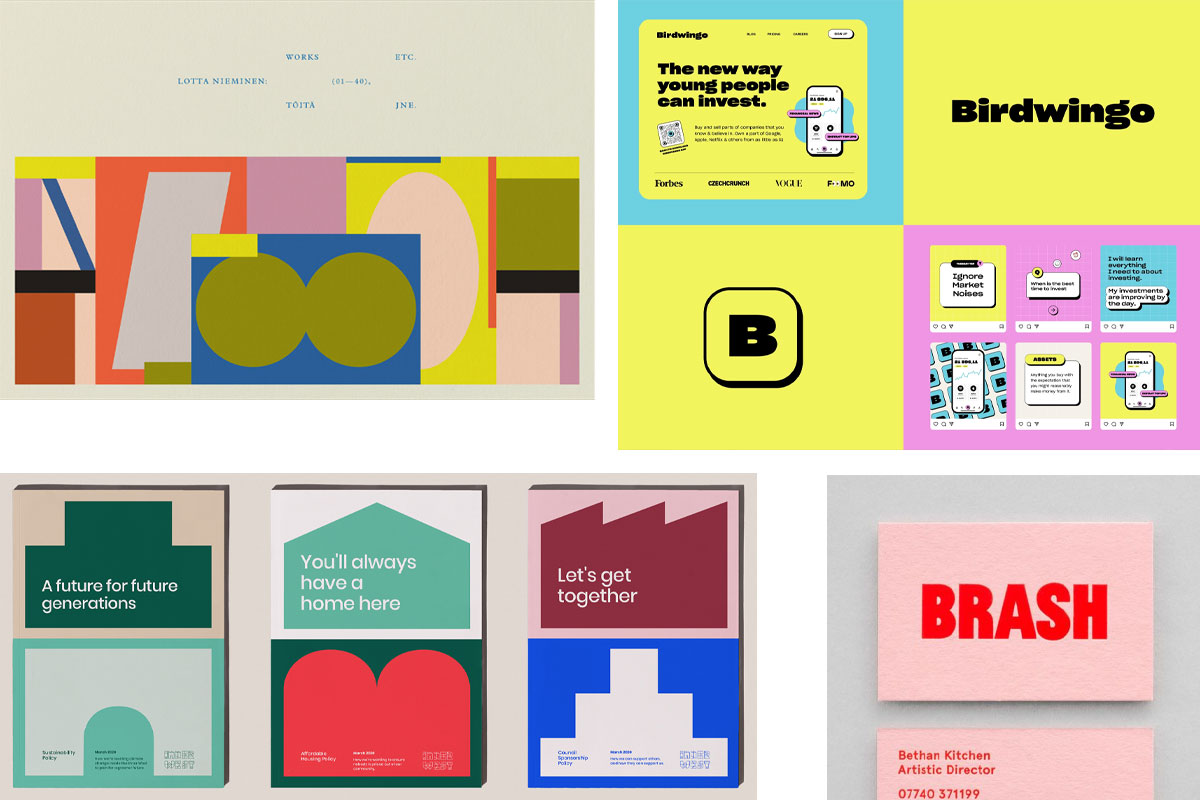 Brutalism, just like in architecture is a raw aesthetic without a lot of distracting elements or decoration. Similar to minimalism, a few design elements are the star of the show, but they are arranged in a more edgy, sometimes contradictory way with modular, often repeating layered pieces. The final result can appear unfinished or unedited but more honest than polished designs. Brutalism graphic design requires a lot more thought and creativity than you might think!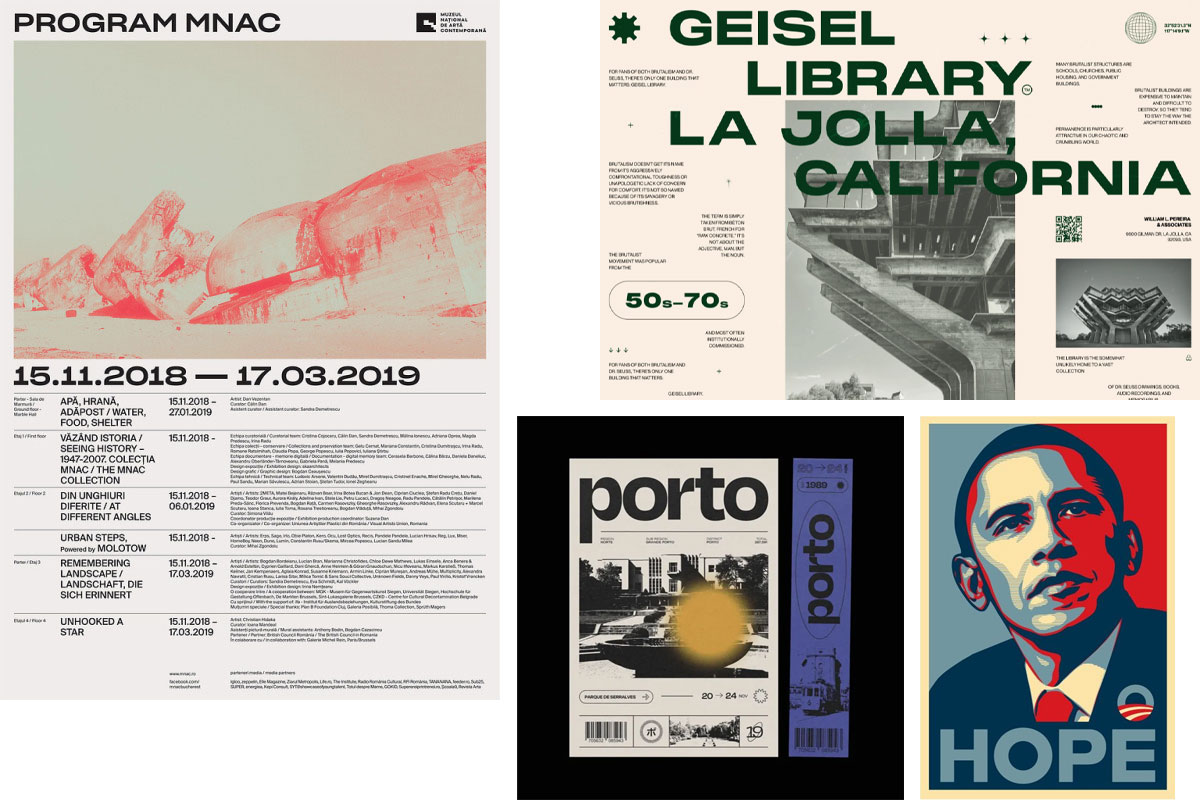 While already quite popular, the bright and bold trend in design shows no signs of slowing down. Bright and bold brings energy and helps lift designs out of conventional territory. These impactful designs herald an optimistic and positive mood.
In addition to distorted type you will see more wavy, bubbled, playful and shapeshifting type making a strong presence in designs. Less about legibility, this expressive type when done well, really helps to emote a certain feeling, elicit a reaction or convey a specific message. It's quirky, but can be incredibly powerful for certain brands.
Gradients, while they never really left the design world, are trending up again. These colour transitions that blend from one to the next are versatile and add depth, dimension and interest to designs for modern, artsy or fun brands. In addition, we'll see liquid gradients (seen on the Rock 'n Nolla packaging top right), with a molten, fluid appearance that translates well into animations.
Illustration and movement in design is making a big comeback and gaining popularity again in branding and the world of graphics. Illustrations can bring a unique, exclusive element to brands, help illustrate a message, and add fun, playful details for eye-catching designs.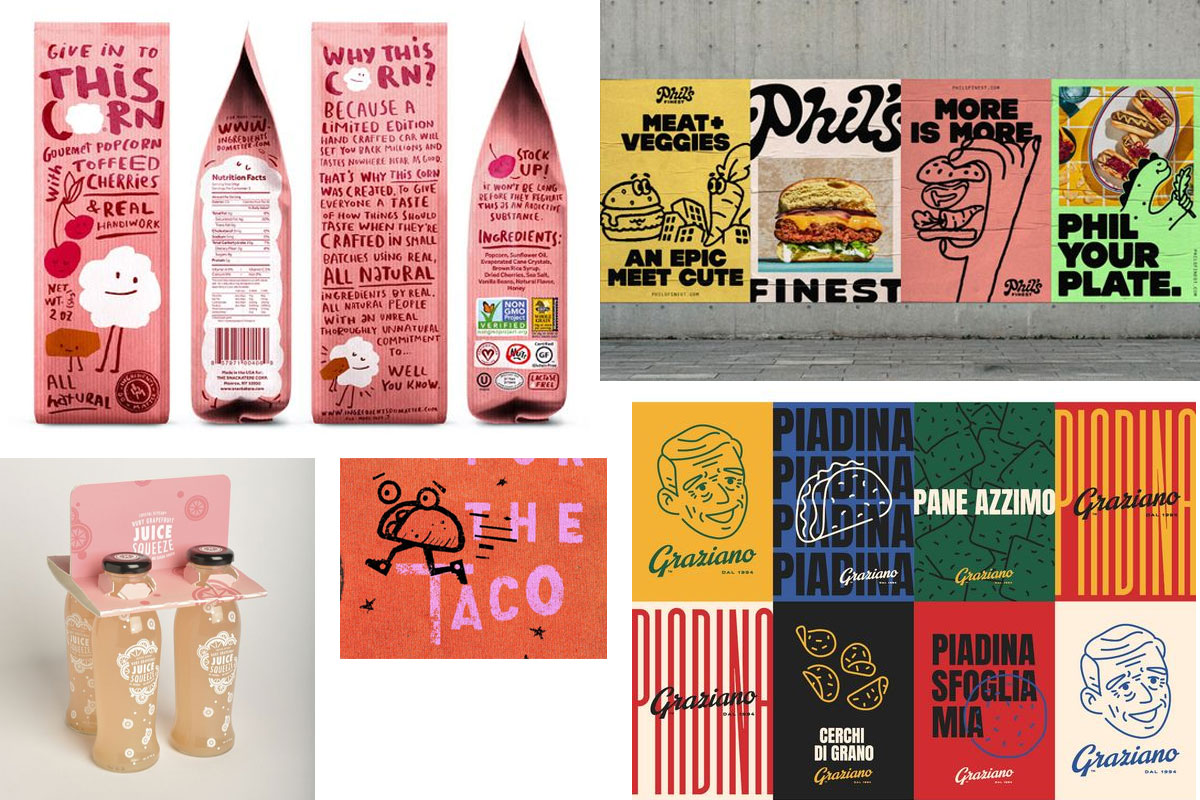 There's a trend happening with the old-fashioned logos and graphic design but with more clean and minimal qualities. Less swashes and fancy embellishments, more use of white or negative space, but definitely a wink to the vintage designs from yesteryear. This look and feel helps to portray some nostalgia while keeping the aesthetic more clean and polished. We'll see more slab and block lettering, hand-crafted type and logos without looking overtly vintage. The key should be quieter designs that nod to or reference a particular decade.
"Art Nouveau" was considered the first modern style which was first seen in visual arts, design and architecture in the late 19th century. The Art Nouveau movement sought to bring beauty to all aspects of life and to all people. Noteworthy traits to this design style include curvy, sinuous and luxurious lines, natural linear lines, and  a focus on flourishes and florals, buds, leaves, and plants. How this style will translate into 2023 and the coming years? I believe a little less maximalism than the former look, and more clean and modern elements to help each one shine in the designs. We'll especially continue to see more Art Nouveau inspired fonts and lettering.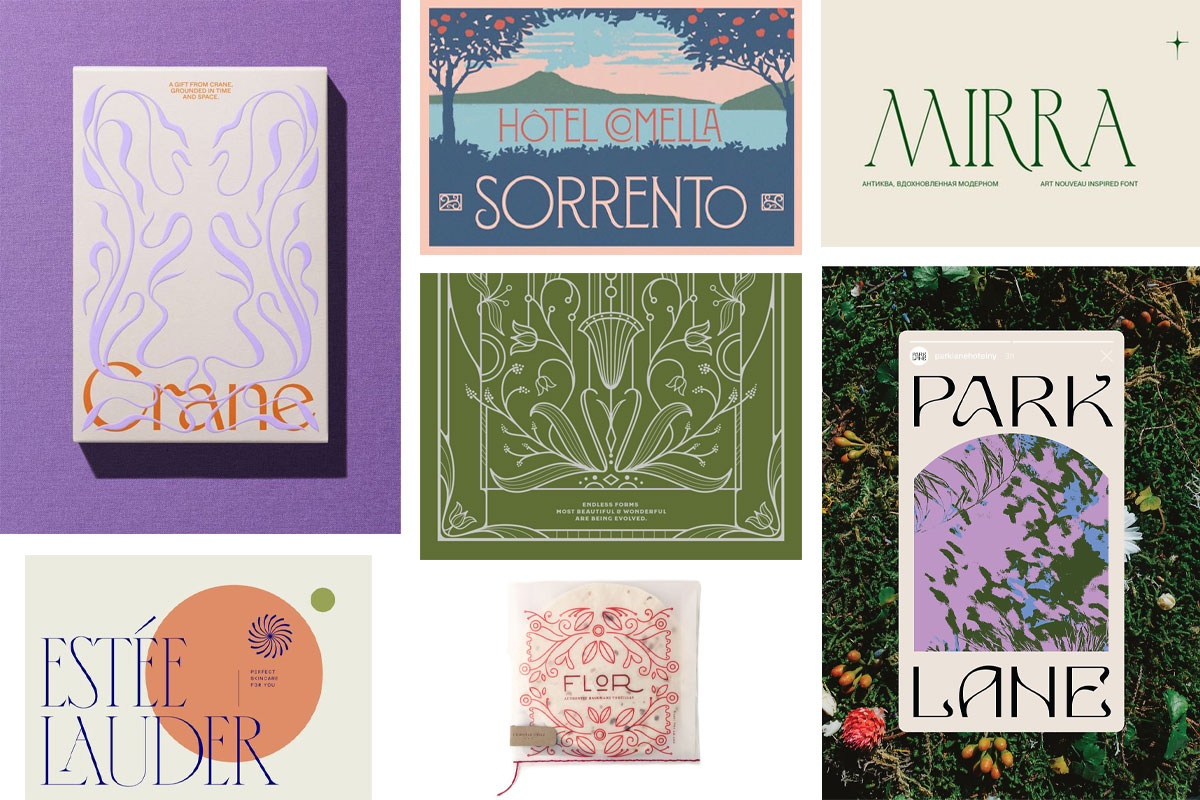 Perhaps one of my biggest highlights in creating brands is when the client has the budget for gorgeous, custom photography. An image, as they say, is worth a thousand words. When designing I often say, why use all these words to convey a message when we can do it in one image? So I'm thrilled about this trend toward heavy photography use in branding. It helps to bring a human quality to brands and an immersive, engaging experience to a brand identity and brand collateral.
Return to Sans Serif Type
Anyone who knows me knows I love a good serif font. The details, the character… I love it all! But I'm really excited about the return to sans serif type. Serif fonts won't be going anywhere but we'll see more of these clean, minimal and accessible letterforms. There's a freshness to be found in the sans serifs again and with different weights, heights, condensed versions and more variations there'll be plenty of unique, expressive ways to use this type.
Do you find yourself identifying with or drawn to one of these trends? There are often ways to incorporate elements of something new into your current branding without recreating the wheel. Or if you're a business that wants to show you're current, it might be time for a rebrand. Whether this sparks ideas, a desire for a brand refresh or a complete rebrand, reach out to us! We'd love to hear from you.