16 Dec

2022 Wrap
2022 WRAP (AND A 3-POINT REVIEW)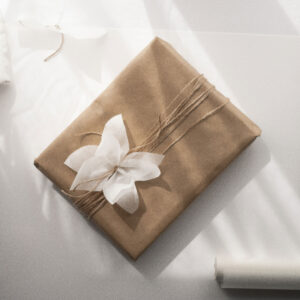 The holidays are a busy time of year, and it's important to take some time away from your business. So if you feel the pressure closing in right now, consider this your reminder to release that pressure. Take the time you need to recharge and refresh. These tips are as relevant for wrapping up an old year as they are unwrapping a new one (whenever you get to it).
When you're ready to dive in, here are 3 points I like to explore to start a fresh new year.
What worked for you? What brought the most passion and joy to your work?
It's easy to skim over the highlights and just keep pushing forward. But it's important to take time to reflect on the positive experiences and successes. I like to review the projects, processes and yes, also clients that I want to incorporate more of. Sometimes this means going back to my business foundation and reexamining my purpose, the "how and what" I provide in my services and also my client profiles. Some questions I ask myself:
Did I find a better way of doing things and/or smoothing out the process?
What was it about that project/client/work-flow that was so thrilling/worked so well?
How did those dream projects and clients find me? Or how did I find them?
Where do I need to adjust my budget/efforts?
Because whatever brings me joy, I want to do more of that, and repeat the rewards, so to speak.
Learn from the rest and readjust
Every negative experience is a learning opportunity. 
While thinking about your successes we can't help but remember what fell flat –  the mistakes, things that caused stress, or just didn't work out so well. I always say every negative experience is a learning opportunity for growth and wisdom. So whether it's something I need to cut loose, edit out, or just make adjustments… it's important to clear the bad energy and find new solutions to move forward.
What were the goals last year? Which ones did you meet and what can you check off? Where do you need to pivot?
Like any new year it's time to make some new goals. But you can't do that without an honest review of past ones. I say an honest review because sometimes certain goals seem to move from one year to the next… those ones that never seem to take a foothold or get off the ground. Where are you ready to really pour your energy? It's time to get some clarity. When we take time to get clear on what we want, we give our business, and our lives focused intention. When I have my list of goals, I like to write down the strongest reasons for accomplishing that goal, then list the actions (steps/time/effort/ and money if required). Finally, prioritize and work them into my overall business strategy for the new year.
With this 3-point review, I hope you can unleash more of your superpowers into your dream work, learn from the past, and release the new and improved version of your business (and yourself) in 2023!